stay tuned
We're in the process of organizing our 5th Annual CCDWLI Fall Gala with our most incredible speaker yet. It is sure to sell out so stay tuned for more details.

Not a member yet? Become a member today and be the first to find out about exclusive opportunities to meet candidates, get educated on issues and other once in a lifetime events.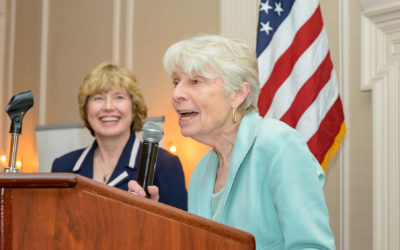 In the Spring of 2019 the CCDWLI invited Eleanor Clift and Congresswoman Chrissy Houlahan to welcome guests to share how the U.S. Captial has changed over the two years since the Trump administration took office. From the very beginning, protestors filled the streets,...
read more